If you are someone who is sporty and adventures, someone who hits the gym every day or just someone who spends the most time in their shoes and shocks, you are more likely to get an athlete's foot. Why and how? How can you prevent it or possibly get rid of it once you get it? Here are the best 10 ways to cure Athletes foot at home fast.
Ways To Cure Athlete's Foot At Home Fast
Athletes foot is a fungal infection caused by a fungus known as Tinea pedis. It mainly affects the skin on the feet. The fungus mainly thrives in warm damp places such as in between the toes,  on top of the feet, on toenails, etc. this infection is contagious, in some cases, the infection can spread into hands and toenails. This infection is commonly seen in athletes hence the name athlete's foot. It can easily spread from person to person just by contact. The condition mainly occurs in athletes frequently because they tend to wear sweaty socks and shoes, take a shower in public shower, contact with gym equipment.
Athletes Foot Symptoms
Blisters on the skin that are itchy
Itching and burning sensation between the toes
Cracking and peeling of the skin
Discolored, crumbly and thick toes
Toenails pulling away from the nail bed
Athletes Foot Main Causes
Before going into prevention and cure let us try and understand athlete's foot better, here some main factors responsible for athlete's foot:
Getting in contact with an infected person
Going barefoot in public washroom and showers
Sharing the same personal items
Have sweaty feet
Wearing shoes or socks for a long period
Note: If you have a minor foot injury then you need to be extra careful not to get in contact with the fungus.
Types of Athlete's foot
Athlete's foot can be classified into various types based on the severity and place of infection:
Vesicular:  this condition is very rare. The fungus develops as a sudden fluid-filled blister outbreak under the skin. The main areas of occurrence are under the feet but under certain circumstances, this might develop between toes and heels.
Interdigital: also commonly known as web infection usually develop in between the smallest toe. This can then later spread into other areas.
Moccasin: this type of fungus makes our feet dry until it starts to peel. It might develop at the sole and when left untreated might spread to the other areas of the skin.
What every type of athletes foot you have, it's all painful and irritating. Also, the hard part is that once you get the infection its take its own sweet time to heal.  The soon you take care the better, here are some natural and very effective methods to cure athletes feet.
Tea tree oil
Tea tree is a great natural antibacterial/fungal medicine.  Add about 30 to 40 drop of tea tree oil in a bowl and soak your feet for about 25 minutes. This will soothe out the pain. Once you are done dry your feel and apply some oil directly on the affected area. This remedy will cure the infection and also prevent it from spreading all over the feet.
Apple Cider Vinegar
Apple cider vinegar has anti-inflammatory properties that can reduce inflammation and pain. Mix two cups of water with one cup of apple cider vinegar. Keep your feet soaked for about 15 to 20 minutes. Once you are done make sure that you pat your feet dry. You can get instant relief. Do this twice a day every day to heal your feet faster.
Ginger
The normal organic ginger you have in your kitchen can do wonders for your feet. Take an inch of fresh ginger, crush it (without juicing it) and add it to a cup of boiling water. Simmer this for 20 minutes. Once it cools down and the temperature is bearable, soak your feet in for about 20 minutes. You can repeat this method daily to prevent as well as cure athlete foot.
Lavender Oil
Mix  30 mL of any carrier oil and 12 drops of lavender oil in a bowl. Apply this mixture directly to the affected area for about 30 minutes or you can keep it overnight.  This will instantly relieve the irritation and make your skin calm. Doing this every night before bed will make sure you get rid of that infection.
Peppermint Oil
Peppermint is another oil that has great antifungal properties. It also has menthol, which has great anti-inflammatory and soothing properties that help reduce pain and inflammation.  Add 13 drops of peppermint oil to 30 ml of any carrier oil and apply on the infected area. You can also add the mixture in a bowl of water and soak your feet.
Baking Soda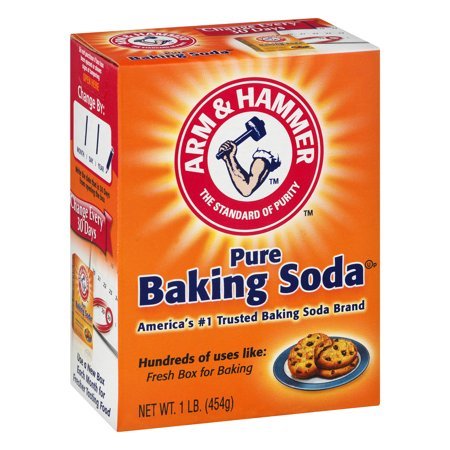 God old baking soda is an effective cure for athlete's feet. Take a tablespoon of baking soda and some water. Make the mixture into a paste-like consistency and apply to the affected area. Let it dry. When you do this twice a day baking soda breaks into your skin and eliminates the fungus right from its core. Baking soda is great because it not only fights the infection but also makes the area dry; no dampness no fungal growth. Cool!
Coconut Oil
Coconut oil is great because it has antifungal properties destroy the fungus and anti-inflammatory and analgesic properties relieve the affected area of irritation. Apply about two to three drops of coconut oil to the affected area, and massage gently. You can either keep it over right or leave it on for an hour and wash it off with water. Do this every day till the infection subsides.
Bleach
Chlorine has great disinfectant properties, hence bleach make s a great cure for athlete's foot. Mix tablespoons of regular laundry bleach with 16 cups of water and apply on the affected area, do it one a day for a week and watch the results for yourself.
Jojoba Oil
Mix a few drops of jojoba oil on the affected area and leave it overnight. its powerful anti-inflammatory and antifungal properties will get rid of the infection in no time.
Hydrogen Peroxide
The antiseptic nature of hydrogen peroxide works wonders on any fungal infection. Not only does this cure the infected area but also prevents the fungus from spreading and completely destroys it.  Get a 3% hydrogen peroxide and mix it will a tablespoon of water. Using a cotton swab apply this on the affected area.  Repeat this twice a day to get quick results.